Design Study - Parametric Pool Deck
As our extended family grew we decided it was time to bring back the pool that fell down 18 years ago.  This gave me a chance to play with some designs in Revit and for the first time entrust measurements to the parametric model.  The results were great however as always with any projects lessons were learnt.
The pool fence was technically made up of two parts.  Because of the strict laws in Queesland there were certain constraints we had to meet.  The Pool gate and the ramp were deemed a pool fence and could not have any climbable horizontal elements below 1200mm from ground level.  Where as the deck area sits well above 1200mm from ground level so we only required a 1000mm high balustrade.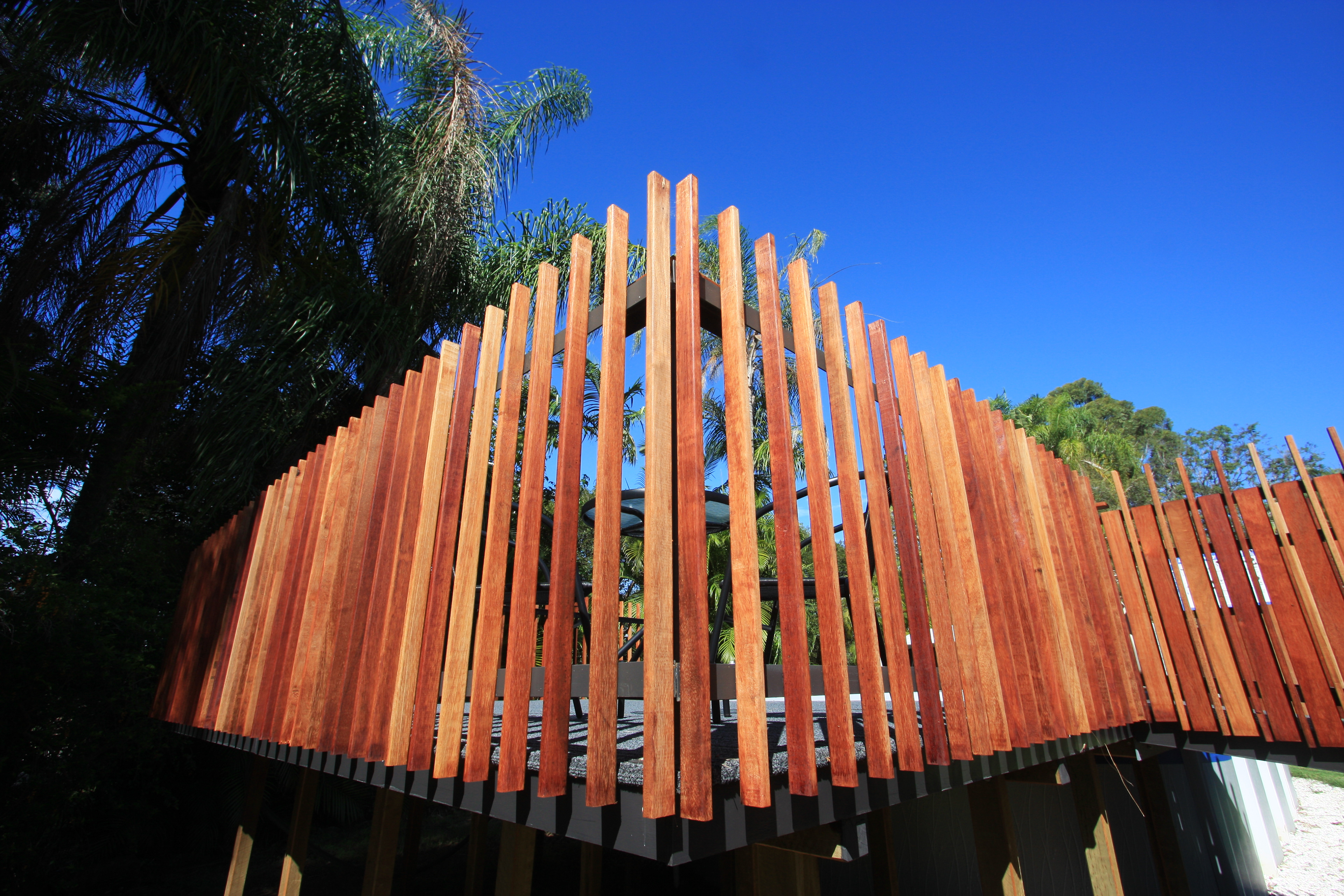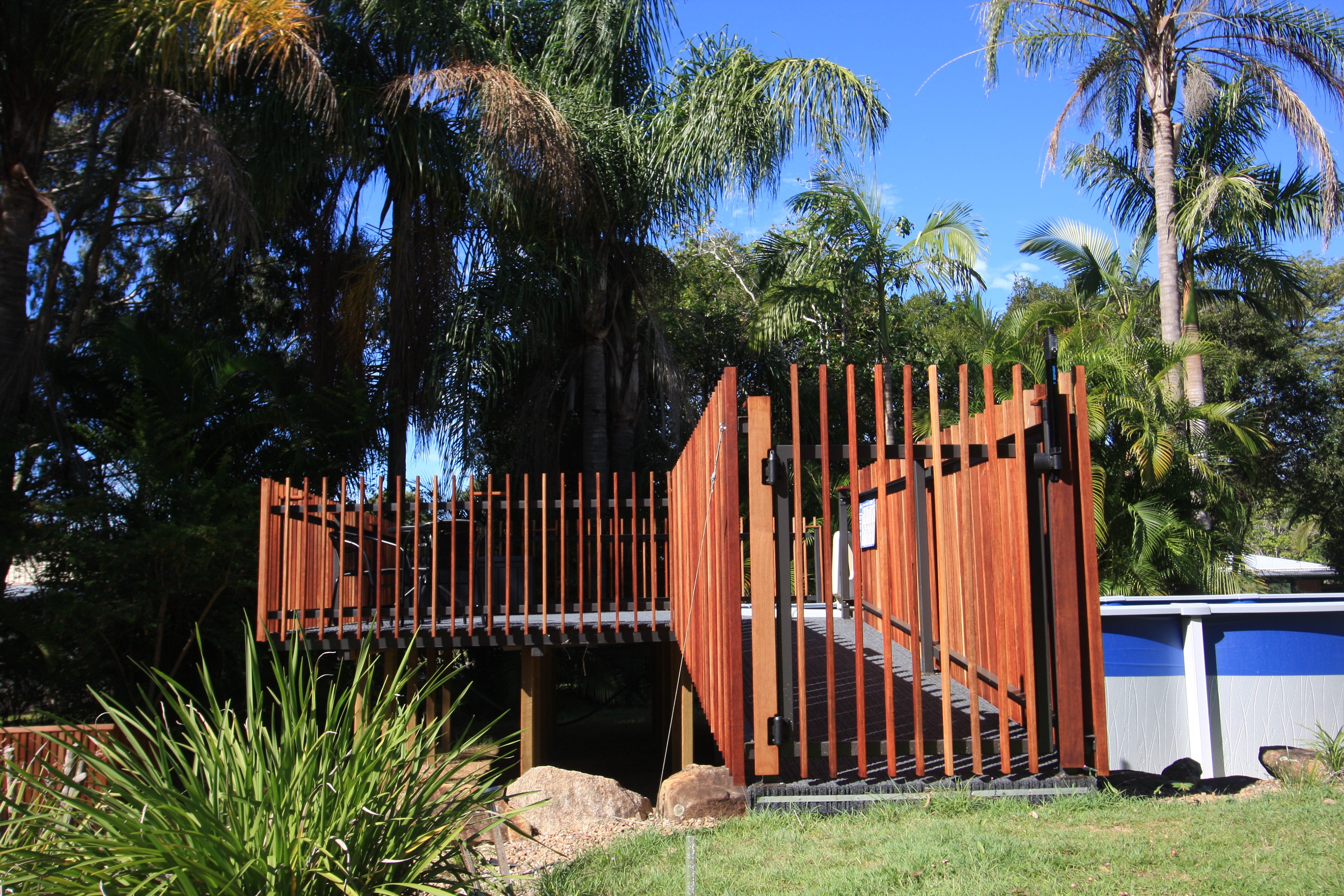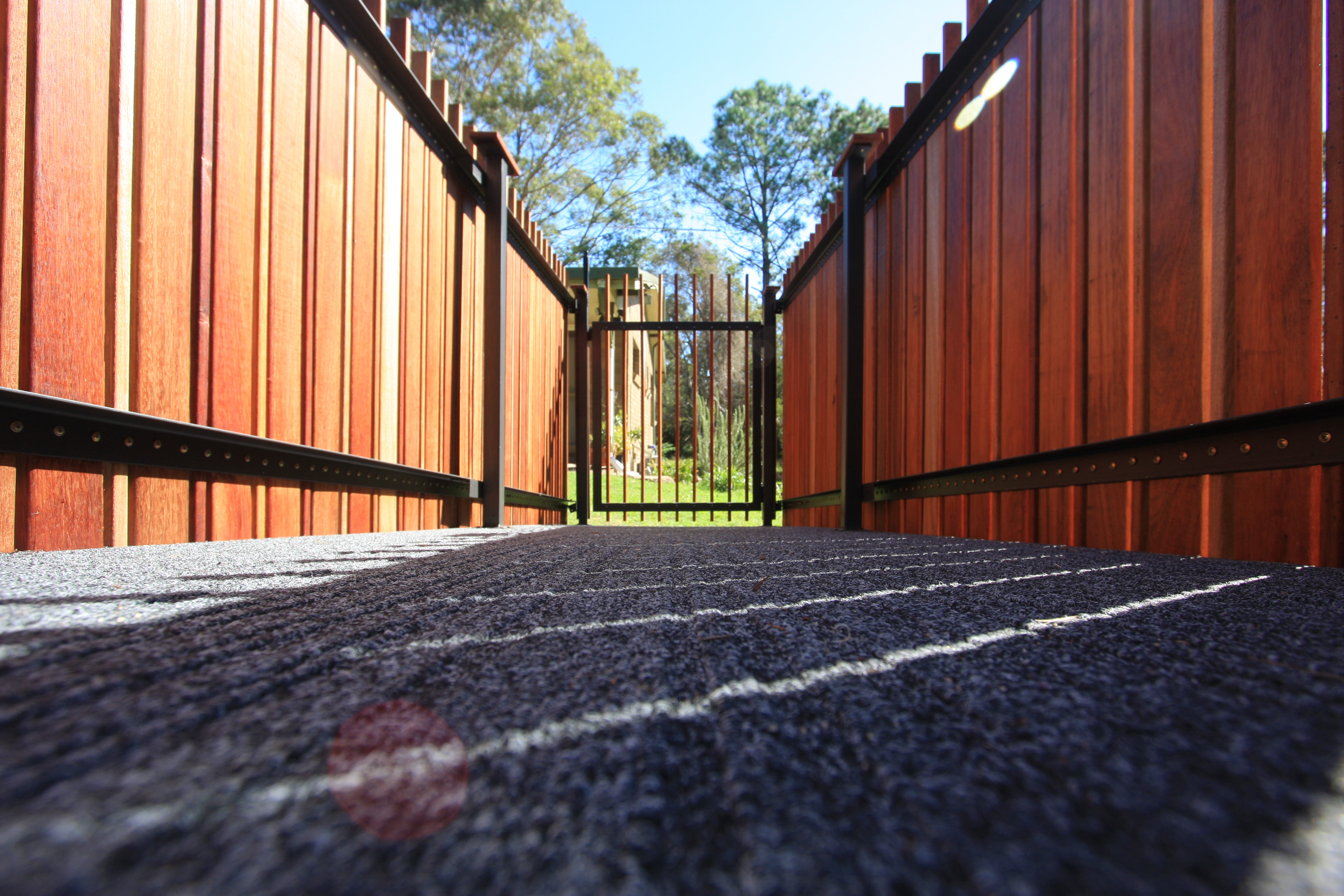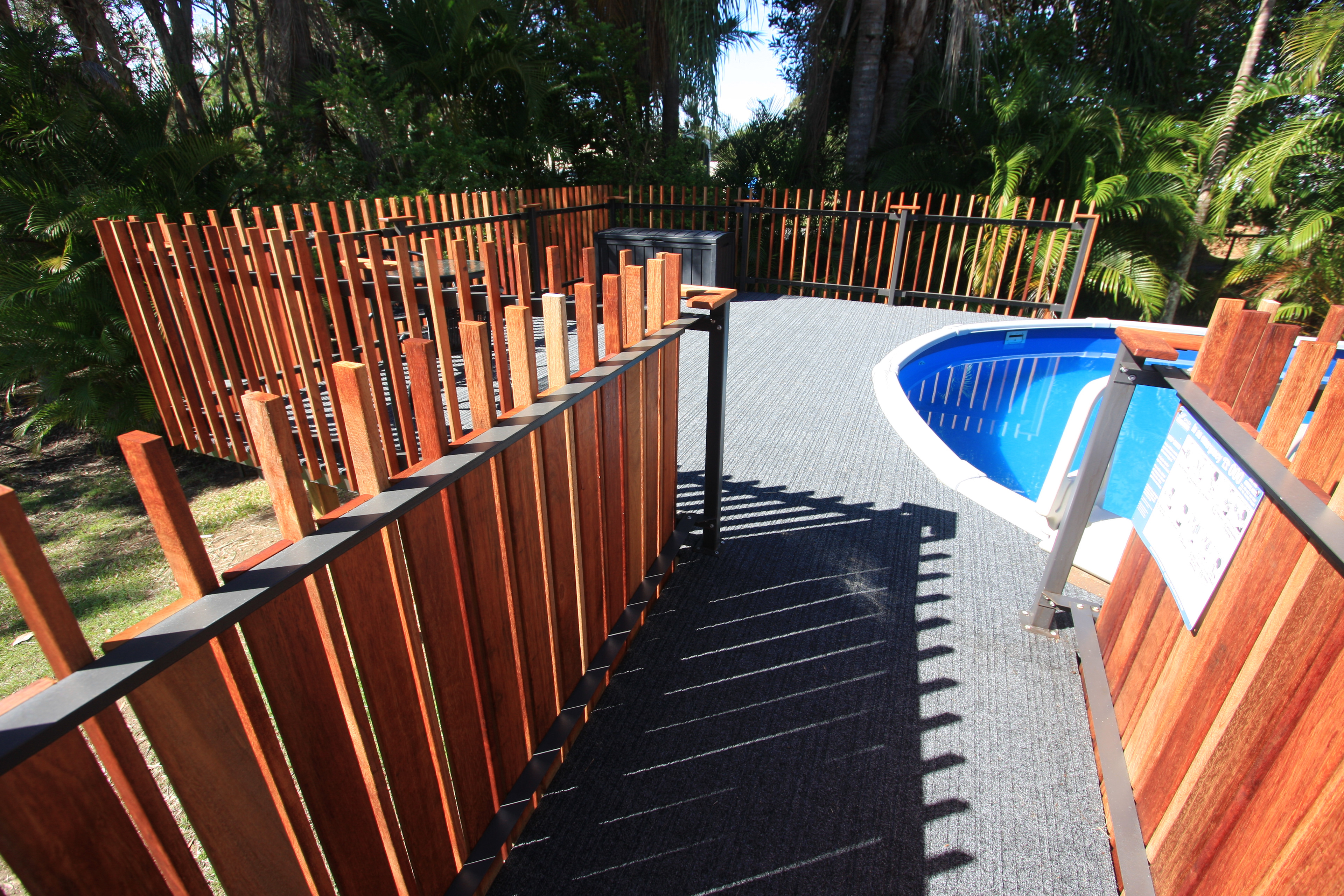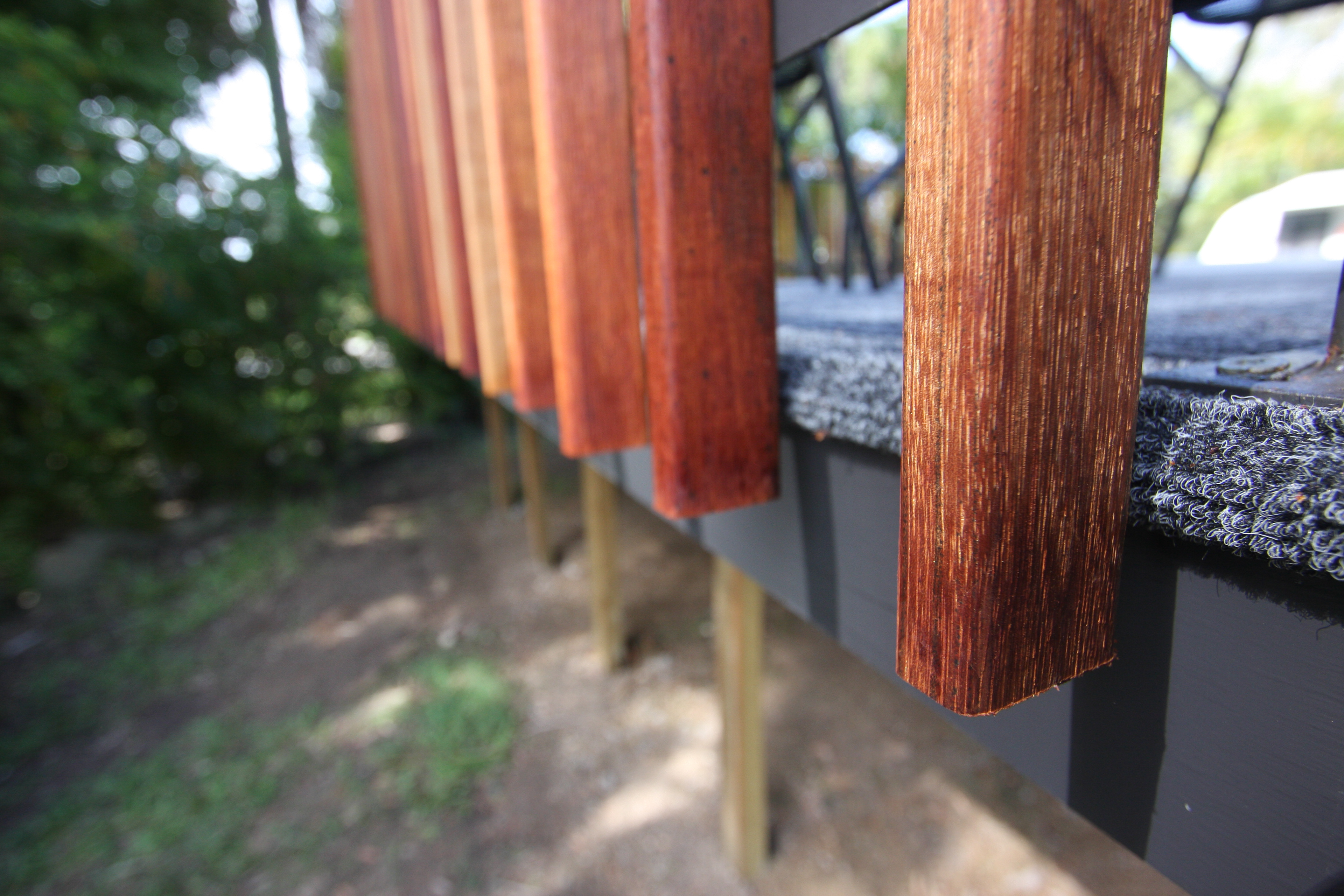 Merbau timber was chosen for it's durability and stunning grain and colour.  The issue with using Merbau is that it seeps a red stain for the first 6-12 months if left in the weather.  To prevent this causing any problems on the floor the balustrade was designed to hang over the floor edge with a gap between the floor and the baluster.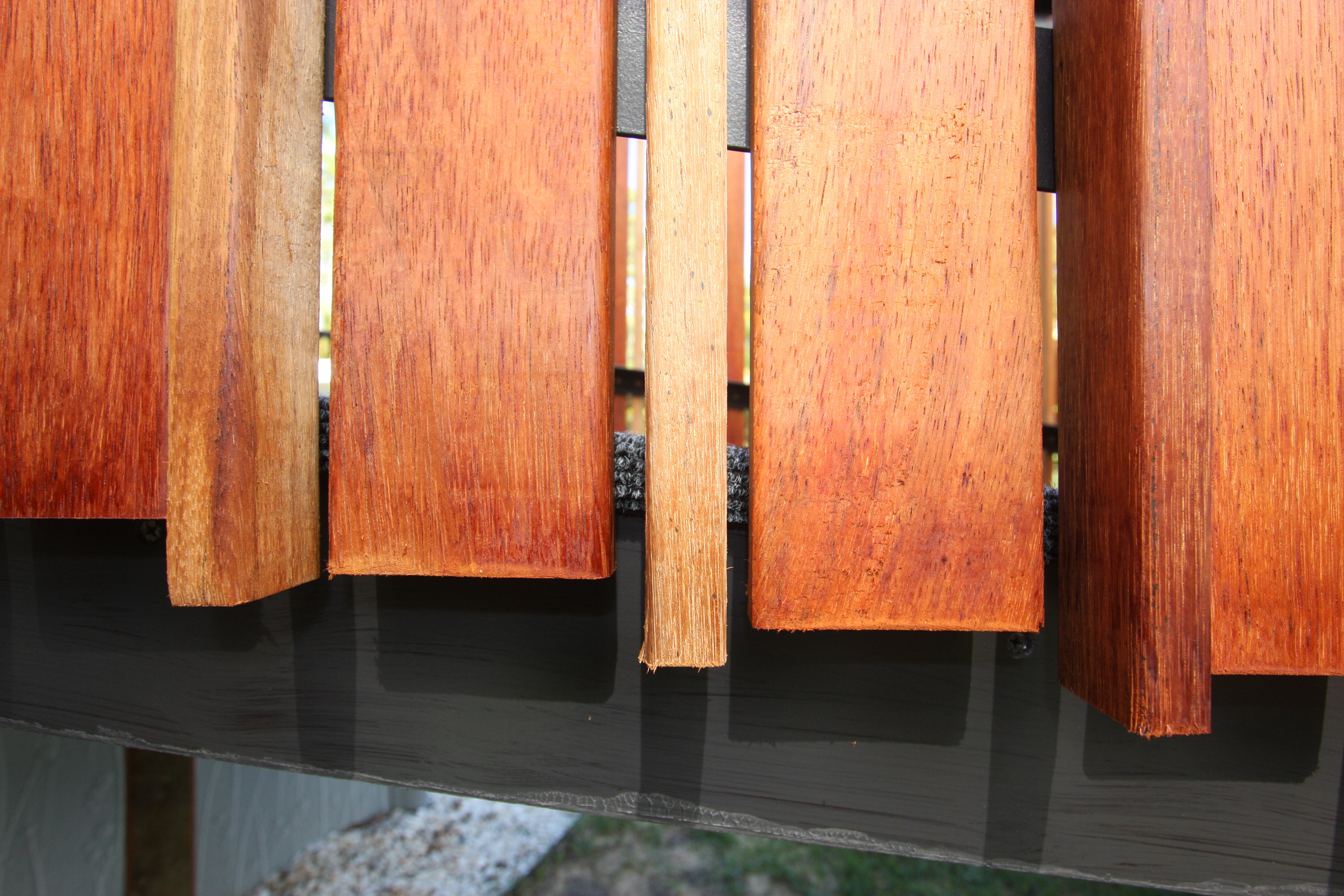 The Timber along the ramp was measured using the Revit model.  By modeling the elements exactly as they would be built it was possible to just print a spreadsheet of the measurements for each piece to get the correct height.  This was the first time I'd entirely entrusted the built project to the 3D Model but it turned out fantastic.